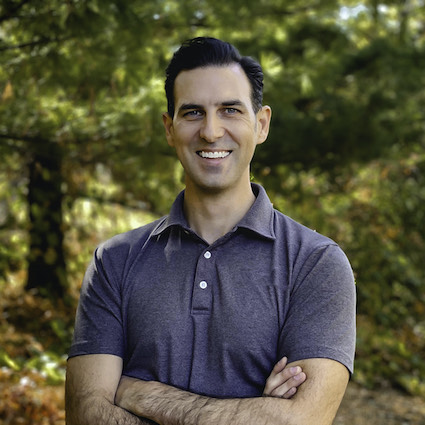 Meet Dr. Bryan Belcher
Dr. Bryan grew up in Lakeville, MN where he competed in soccer, lacrosse, and swimming. He went to St. Olaf College where he majored in Art and Environmental Sciences. The highlights of his undergraduate experience include meeting the love of his life, Megan, and living abroad in Australia for a semester. It was during his time In undergrad that Dr. Bryan developed a passion for movement and the structure of the human body.
"I was studying figure drawing and photography, and I would go upstairs to the dance department where Megan danced and I would watch in awe, mesmerized by the complex movements of the dancers."
Finding Chiropractic
Fast forward a couple of years, Dr. Bryan enrolled in Northwestern Health Sciences University, where he earned his Doctor of Chiropractic. As a chiropractor, Dr. Bryan is able to combine his love of movement and fascination with the human body with his passion for helping people.
Dr. Bryan is trained in a number of techniques, including Activator®, Diversified, Thompson Drop, Motion Palpation, Active Release Techniques® (ART), and the application of Rock Tape.
Outside the Office
Dr. Bryan looks forward to any time he gets with his wife, his son, and the rest of their family. He enjoys being outside, going for walks, swimming, riding bikes, staying active, watching United games and going to the movies. Dr Bryan admits to being a big nerd and says he and his wife love to laugh and will often sing or quote their favorite lines from Disney, Pixar, Star Wars, Harry Potter or Marvel movies. He will never say no to a game of bocce and whenever he can find the time, Dr. Bryan likes to take out his camera and work the creative side of his brain with photography and videography.
Book an Appointment Today
Dr. Bryan would love to help you get back to living life to its fullest. Are you ready? Contact us today; we're here for you!
---
Dr. Bryan Belcher | (218) 999-9227